The People
Members Bios / Updated April 2023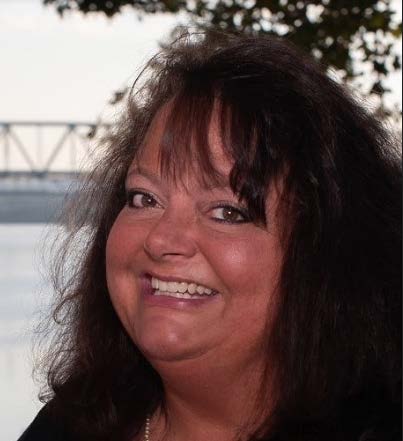 Deana Barone
Senior Care Consultant, CarePatrol of Greater Cincinnati SW Ohio
Deana Barone is a certified rehabilitation counselor, case manager and dementia practitioner whose role with CarePatrol consists of educating, consulting and advocating for seniors looking into safer living options. She provides the necessary educational and emotional support allowing seniors to make informed decisions about their future care needs while maximizing their independence. She has over 25 years of case management experience working with individuals with various mental and physical illnesses and disabilities. Prior to coming to CarePatrol she was the Director of Case Management at Encompass Health Rehabilitation Hospital, coordinating services and providing adjustment counseling for discharging patients and their families. She recently certified as an Alzheimer's Disease and Dementia Trainer and a First Responder Dementia Trainer. Her goal is to reach as many people as possible, providing them with the resources and tools to understand and effectively engage with those diagnosed with these disorders. Deana received her Master of Rehabilitation Counseling degree from Wright State University and continues to be active there as an adjunct professor. She believes that trust, rapport, and integrity, peppered with a little "you aren't alone / we got this" attitude is needed to be the best advocate for her clients.
Nancy Boss
Retired, Alzheimer's Association of Greater Cincinnati
Nancy Boss is a clinical social worker with more than 40 years of experience in both clinical and management positions. Although much of her employment experience has been in the medical field, she has also worked in adult and children protective services. Most recently she was with the Alzheimer's Association, a position she left in February, 2020. Since that time she has come to appreciate the meaning behind the expression "idle hands are the devil's workshop." She is interested in making a meaningful contribution to a worthwhile cause and has time, energy, interest, and experience to share.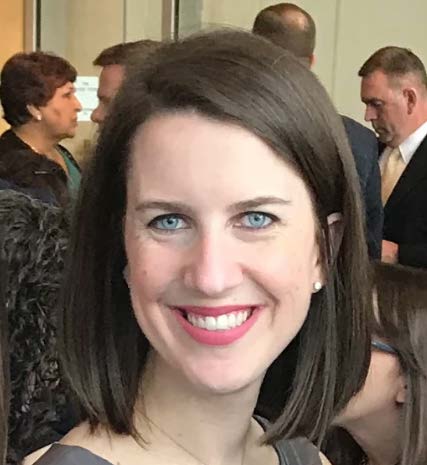 Shannon Braun
Director Center for Memory Support & Inclusion, Episcopal Retirement
Shannon Braun, LISW-S is the Director of the Center for Memory Support and Inclusion with Episcopal Retirement Services. She provides education, support, and social engagement to individuals and families facing dementia, in addition to promoting dementia inclusivity to businesses and organizations in the Cincinnati area. She has over ten years of experience in aging and dementia care in a variety of settings, including hospice, long term care, and in the community. Shannon has a Bachelor of Arts in Psychology from Saint Louis University and a Master of Social Work from University of Cincinnati with a concentration in Health Care and Gerontology. She is a Licensed Independent Social Worker with Supervision Designation in the state of Ohio.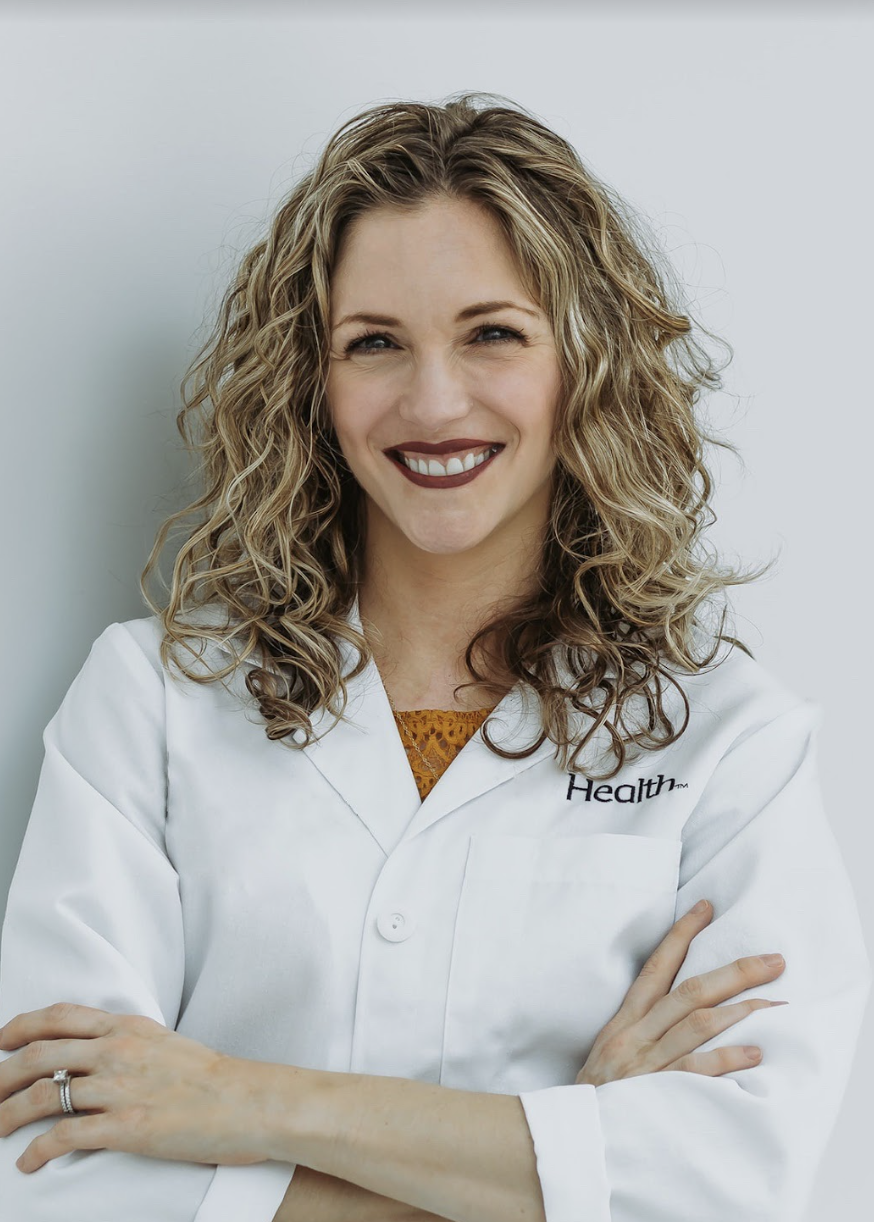 Ashley Collins
Speech Language Pathologist and Therapy Team Leader, UC Neuroscience Institute
I am a Florida native (go gators!) and speech pathologist who moved to the Cincinnati area back in 2014, after marrying my husband. Once in Cincinnati, I had the opportunity to work in various memory care units and nursing homes where I met and connected with many families in the area experiencing the challenges associated with dementia and related conditions. I joined the University of Cincinnati Medical Center team back in 2019 as the first speech therapist in our new Gardner Neuroscience Center Outpatient Rehab tasked with starting/building our therapy team. As part of that UCGNI team, I've been able to develop dementia related programing, provide targeted and evidence based therapy, and connect family and patients with dementia/related conditions to community resources. I started the first Cincinnati area AFTD sponsored frontotemporal dementia caregiver support group back in January of 2021 in response to seeing the need for support for these families. I am passionate about ensuring loved ones and their caregivers have the tools and support to communicate and preserve their dignity throughout the course of their disease process and across their continuum of care. I welcome the chance to partner with the Giving Voice Foundation to further that goal.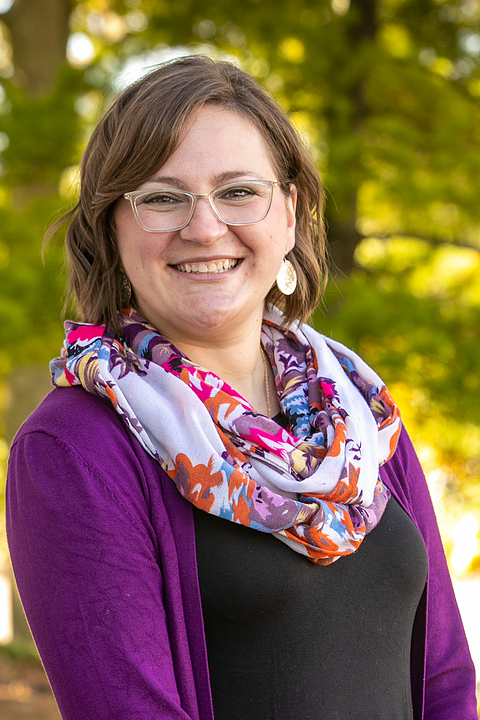 Kristin Cooley
Clinical Social Worker, NeuroPsych Center of Greater Cincinnati
Kristin Cooley is a clinical social worker who offers a hybrid of counseling, care planning and psycho-educational services for the NeuroPsych Center of Greater Cincinnati. She has more than 10 years of experience working with individuals with chronic and/or terminal illnesses (along with their care partners) in both inpatient and outpatient settings. Her professional journey includes 6+ years at the Alzheimer's Association, where her eyes were really opened to the uniquely difficult challenges a dementia diagnosis can bring to an individual and their loved ones. Kristin's areas of specialty include but are not limited to: caregivers and/or older adults (specifically impacted by Alzheimer's and other forms of dementia) as well as grief work  loss of independence, lifestyle & role transitions, isolation, anticipatory loss, and loss to death). Kristin obtained her undergraduate degree in Psychology from Indiana University and her Master of Social Work from University of Illinois. Clients and community partners can expect Kristin to be friendly and engaging, striving to create a strong therapeutic bond in trust.
Maria Deneau
Director of Admissions & Marketing
Born and raised on the west side of Cincinnati! I didn't stay there, however- I have lived in Miami/ Ft. Lauderdale, Dallas TX, Ft. Hood, TX, Minneapolis, MN, Southwest Michigan and now am back in Cincy. My Mom suffered from Alzheimer's disease and I got involved with The Alzheimer's Association as a public policy advocate in 3 districts between MI and OH, serving as ambassador in Michigan. My curiosity and passion for the toll that dementia takes on the patient and their family (including my own) steered me into long-term care, home health and hospice and now I have landed at The Alois Alzheimer Center as Director of Admissions & Marketing. I am also involved in The Women's Alzheimer's Movement, a non-profit started by Maria Shriver and contribute curated articles on occasion, and also serve as one of her ambassadors. I have a 20 year old son who gives me panic attacks every time he puts his skis on and I love to watch him pursue his dreams in Michigan and out west. I am an avid fan geek of all things "great white shark", and go cage diving every year at Guadalupe Island which is 260 miles off the coast of Baja, Mexico to experience these creatures in their natural habitat. I now live with my partner and boyfriend Al in Eden Park and love to hike!
Susan Dickey
Consultant
I am a registered nurse and have had many wonderful opportunities in my 40 plus years in the healthcare environment. I have worked as a clinician, educator and administrator most recently. I was working part time as a clinician for the Greater Cincinnati chapter of the Alzheimer's Association until April 2020.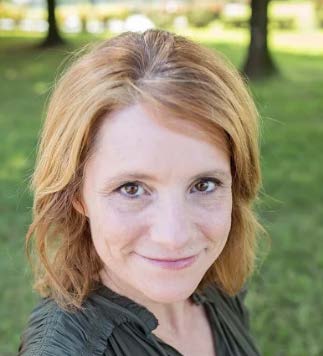 Emily Elma
Senior Advisor
I have been working in the mental health field for over 20 years and more recently with the geriatric population. I have combined these areas of passion and am doing outreach for a free-standing geriatric psychiatric unit. I enjoy being able to connect families and referral sources with appropriate referrals and ensuring their loved ones and patients are safe and getting the services they need.
Tony Fenno
Owner, Right at Home of Greater Cincinnati & NKY
I became involved in Right at Home when asked by my wife, Terri, to help her with managing this business which she started in 2004. Right at Home is a national franchise private duty business and locally our agency provides services to communities in both northern Kentucky and Greater Cincinnati. Before this, I owned a contract pharmaceutical manufacturing and packaging business in northern NJ that was previously part of a publicly traded company. In 2011 I assumed full responsibility for managing Right at Home. Since that time, it has been my goal to understand the local dynamics of the senior market, its providers, its trends and its constituents. I did this while becoming a "senior" myself.
Dawn Freudenerg
Director of Planning, Innovation & Quality, Hamilton Co DDS
I have had many roles at HCDDS starting as an SSA/Case Manager, several supervisory roles in SSA, Training, and Provider Quality/Compliance, and my current role where I oversee agency strategic planning, family and advocacy work, community relations, and provider support. I have been deeply  engaged in cross system work with aging and DD services over the past five years in particular. Among other outcomes, we created a "Future is Now" series where aging caregivers of a loved one with DD capture their hopes for the future in a "Letter of Intent". Collaboration with our aging partners has been invaluable and I look forward to continuing.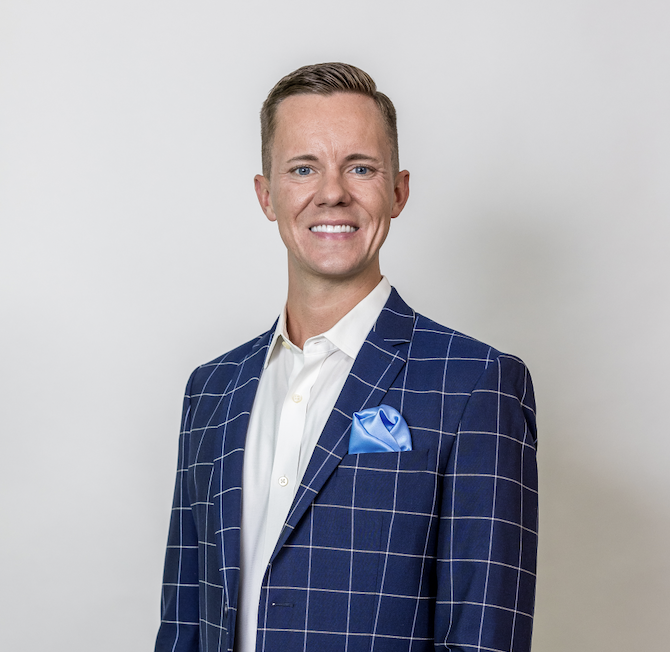 Christian Gausvik, MD
Physician, The Christ Hospital, President, Giving Voice Foundation
Dr. Christian Gausvik, MD is a local Cincinnati Family Medicine physician and completed his medical school training at the University of Cincinnati College of Medicine and residency at The Christ Hospital Family Medicine Residency Program before continuing on to complete an additional Geriatric Fellowship at The Christ Hospital as well. Throughout medical school and residency Dr. Gausvik has published research on older adults, social isolation and health outcomes, interdisciplinary medical care teams and improved communication. He has volunteered with the Alzheimer's Association for over a decade, participated in global health trips to South America and received local and state awards for his leadership and advocacy activities. Locally, Christian and his husband Cody started the Giving Voice Foundation as an organization to house the two fundraisers they launched years earlier: Mimosas for Memories and Brews for Brains. GVF now provides programming in an effort to support older adults in Cincinnati and their caregivers through the journey of Alzheimer's and dementia. Dr. Gausvik is a Cincinnati 40 under 40 winner and local LGBTQ+ Healthcare Advocate.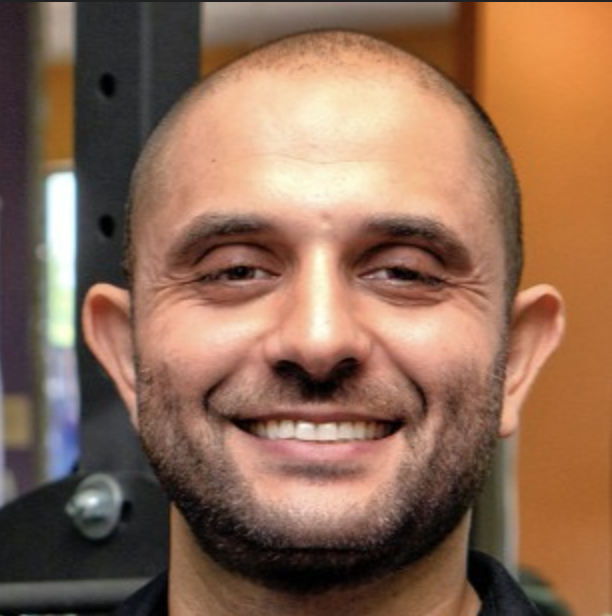 Michael Gelfgot
COO, Activate Brain & Body
Michael Gelfgot's drive to be a different kind of a health club started 20 years ago. Between Gelfgot and his partners, they operated 23 health clubs as part of a well-known fitness franchise in the United States. Along with his teams accomplishments in 2008 Club Operators of the Year, 2013 Success Story of the Year, 2013, 2016, & 2018 Personal Trainer of the Year, 2015 Community Outreach Award of the Year, Michael Gelfgot was the very first Personal Trainer of the Year back in 2012. Now Mike and his partners are opening first of its kind, Activate Brain & Body. Activate Brain & Body is a cutting-edge brain & fitness think-tank growing into a chain of brain health studios. Combining brain training and physical training, Activate Brain & Body is looking to re-engineer fitness as upstream preventative healthcare. Gelfgot is currently a COO, has 20 + years of experience in the health and fitness business, and holds 10 + nationally accredited certifications.
Anna Goubeaux
Caregiver Support Team Lead, Council on Aging
Anna Goubeaux is the current Caregiver Support Nurse at COA. In this position she works directly with the unpaid Caregivers that manage their loved one's care needs. Together, they work to improve the lives of the Caregiver and the care recipient by offering support, resources, information and programs that assist to keep someone in their home. Anna has worked in our community for over 25 years and is very familiar with our local and national resources for Caregivers.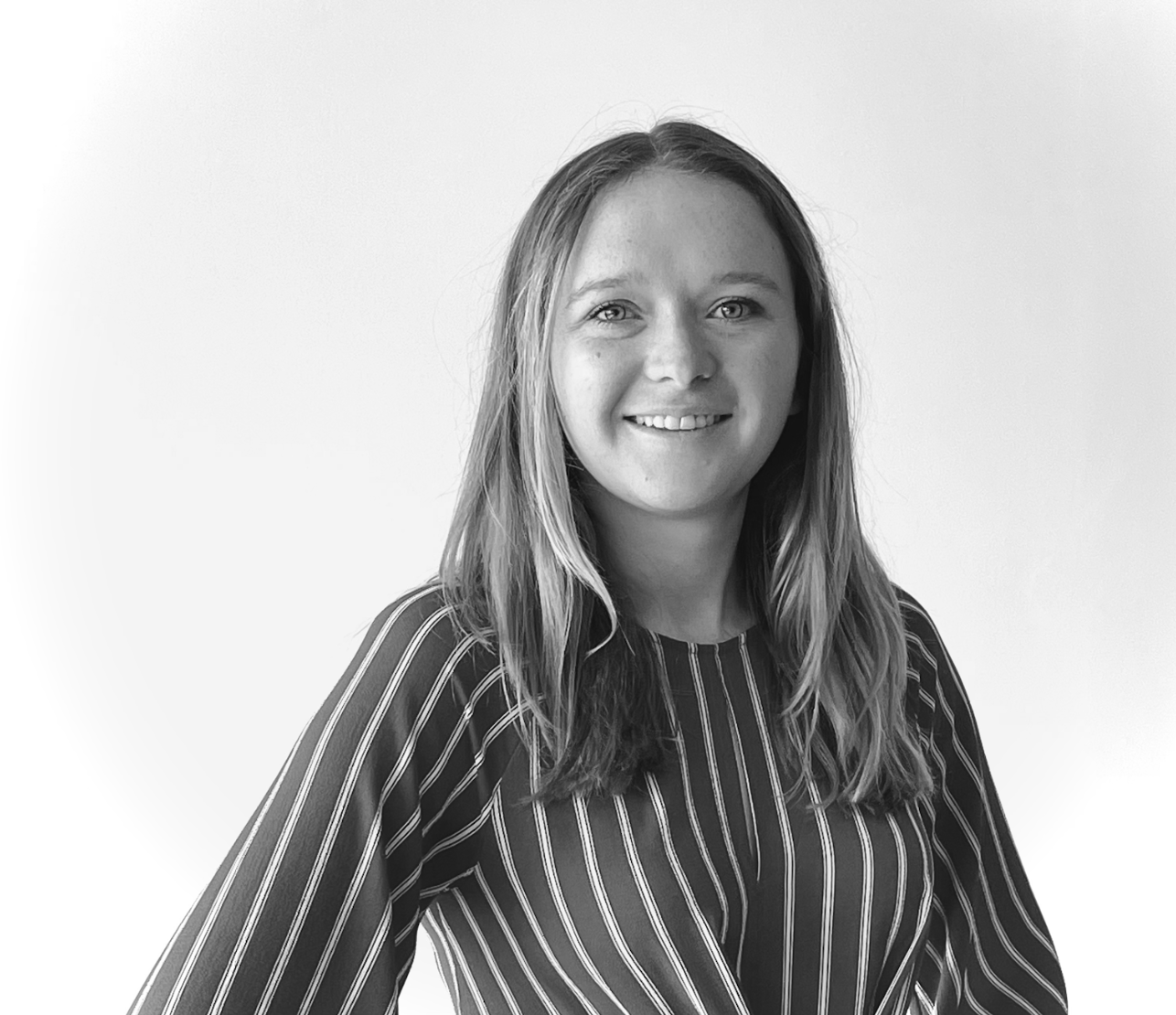 Karly Hasselfeld-Camerer
CEO/Author, Service Designer
My name is Karly Hasselfeld-Camerer, and I am a recent graduate of the Masters of Design program from DAAP at the University of Cincinnati, where I focused on designing for family caregivers of those living with memory loss. For my thesis project, I developed an educational guidebook, Personalizing Care for a Loved One with Dementia, A Caregiver's Guide. Since graduating, I have developed an LLC for the guidebook and have been working on developing additional educational materials and translating the current guidebook into Spanish. Since my LLC is something I do as a passion project on the side, I've worked as a service designer at The Live Well Collaborative for the last three years. I've worked directly with the Council on Aging of Southwestern Ohio and The Jewish Home of Cincinnati. The design projects have ranged from: Virtual reality educational material for family caregivers – with the Council on Aging; Personal hygiene products with Procter and Gamble; Community educational material to help re-shape the perspective of what it means to be an older adult with the Jewish Home of Cincinnati My connection to the aging community and the inspiration behind my career choice comes from my grandfathers, Bob Walz and Bob Hasselfeld II. They were both diagnosed and have since passed from Alzheimer's. As they progressed through the diagnosis, I had a direct hand in their care and saw firsthand how hard this disease was on them and my family. That's why I decided to go back to school to find a way I can spend part of my life helping this community of both non-professional and professional caregivers.
Angie Homoelle
Caregiver Assistance Network Coordinator, Catholic Charities SW OH
Since 2016, I've worked at Catholic Charities as the coordinator of the Caregiver Assistance Network. Prior to that I volunteered for CAN, Pro Seniors and various Adult Day centers, visiting older adults, advocating on their behalf, or supporting caregivers in support groups. Over the years I also worked in home health for agencies and as private duty for people with disabilities and older adults. My educational background and very first job was in biomedical engineering, so it took a little while for me to figure out my calling, but I am blessed to have found it working with caregivers and older adults. I live on the west side of Cincinnati with my husband and two teenagers. We also have a college student and a post-graduate student trying to figure out their place. My passion is creating a supportive space for caregivers to share their stories and in doing so, help them find peace and hope during times that are often difficult and overwhelming, as they realize they are not alone.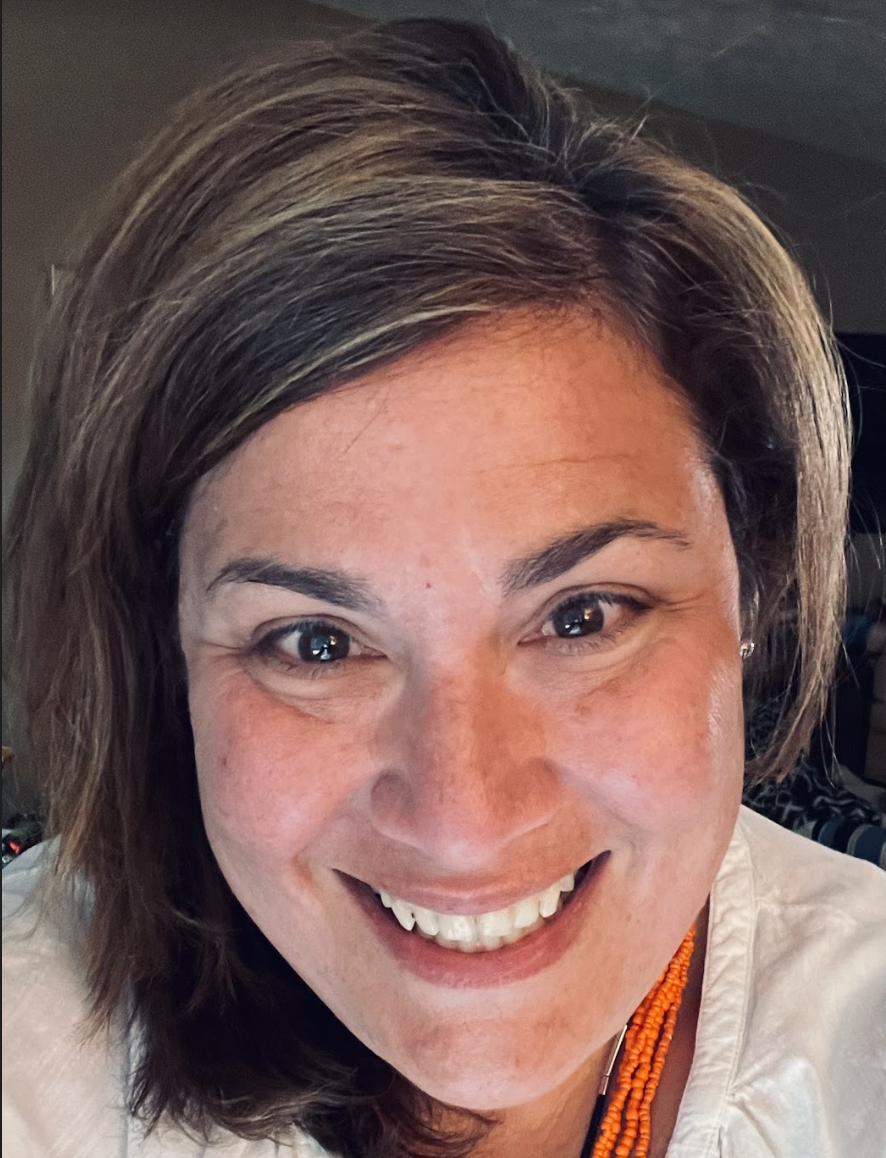 Rachel Hodesh
President, Senior LifeCare Consultants
Over 30 years in the aging field from activities to volunteer work to community relations to fundraising. Public housing to adult day to long term care to assisted living director. Each step along the way provided me with insight and growth leading me to my current position as a business owner for the past five years. As an advocate for seniors, my role is to quarterback for caregivers and their loves ones working with professionals to provide the least restrictive environment. I am a Licensed Nursing Home Administrator, have a Masters in Health and Human Services Administration and am a Certified Dementia Practitioner.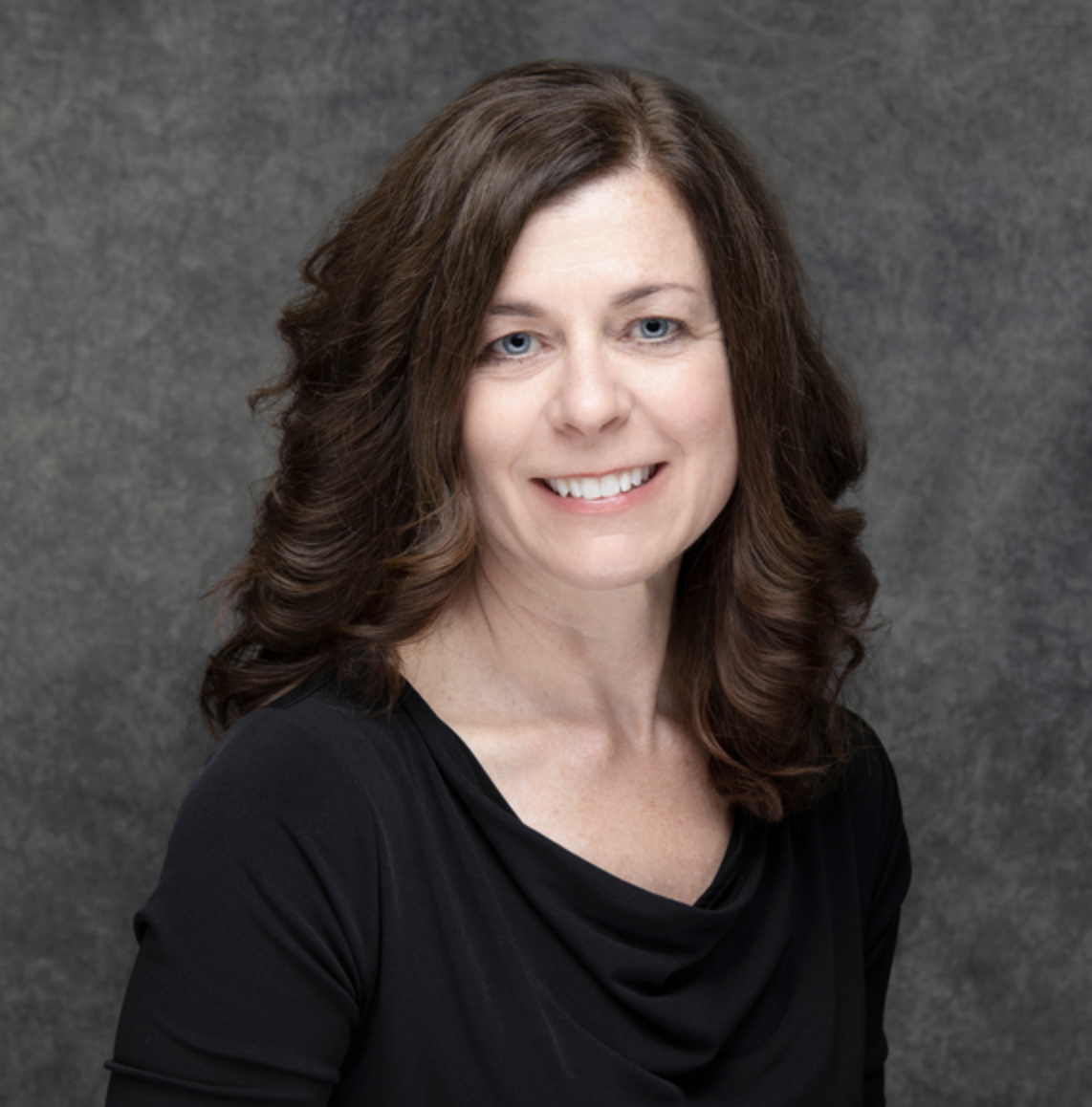 Cheryl Jeffers
Managing Director, Touching Hearts at Home
Cheryl Jeffers offers 31 years experience in healthcare and has enjoyed working with seniors and families over the span of the last 10 years. She is a proud graduate of the College of Mount Saint Joseph. Cheryl has an extensive background as a Community Liaison in the health care network including home care, long term care and geriatric behavioral health which have given her a vast knowledge of the care needs that come with aging. Cheryl is dedicated to supporting the aging and families in discussing and navigating aging issues early and providing guidance in achieving a continue independent living lifestyle. Cheryl provides tools and resources to assist clients through smooth transitions. Cheryl's career has offered opportunities in direct care, program development, fundraising, and leadership within the local community. She has served on the Board of Directors for the Association for Professionals in Aging, has served as a Certified Dementia Practitioner, served on the Advisory Board for the ALS Association, and is Executive Director/Founder for CARE: Cincinnati Aging Resource Experts. Through all these experiences, Cheryl has honed the ability to quickly assess the needs and desire for aging adults.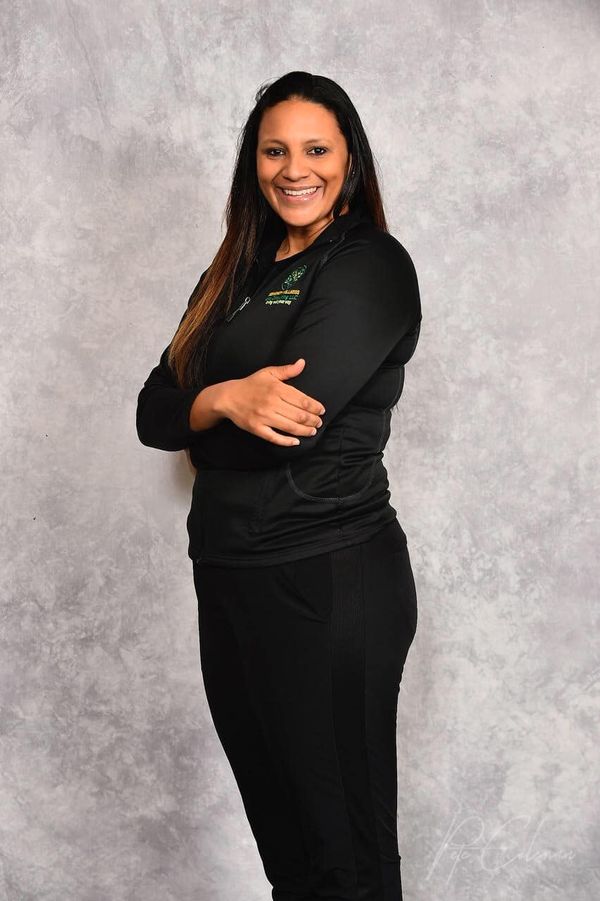 Angela Onyekanne
Doctor of Physical Therapy, Owner Serniority Wellness & Consulting LLC
Hello, I'm Dr. Angela Onyekanne, geriatric physical therapist with 15 years of clinical experience in all settings pertaining to the geriatric client (i.e home health, acute care, SNF, wellness exercise programs and senior residential community (ALF, ALF with memory care unit, and ILF)). I am from Richmond, Virginia and am an alumni of Virginia Tech (B.S in Nutrition and Exercise Science) and Virginia Commonwealth University (Doctor of Physical Therapy). My family moved to Cincinnati in 2018 and in 2019 I decided to dive into private practice and opened Seniority Wellness and Consulting, a mobile outpatient therapy service providing care for clients (mostly older adults) in the comfort of home. We bring the clinic to them. In addition to skilled physical therapy we also offer skilled occupational therapy in the home, self pay exercise support sessions, community educational workshops and exercise programs. I am an adjunct faculty instructor for the Doctor of Physical Therapy program at Hanover College and Bowling Green State University. I chose to be a physical therapist specifically for older adults because my grandmother had a stroke when I was 10 years old and I used to help her with her exercises. She came to live with us for a while before my mom had to move her into a nursing home. This was very devastating for my grandma. The comfort of being in her own home and the opportunity to continue to thrive were all of a sudden taken away from her. Visiting her at the nursing home was very depressing to me. I knew then that this was a very vulnerable population of people that needed a lot of help and care. In choosing to serve the aging I am choosing to set a standard for how I want my future self to be cared for.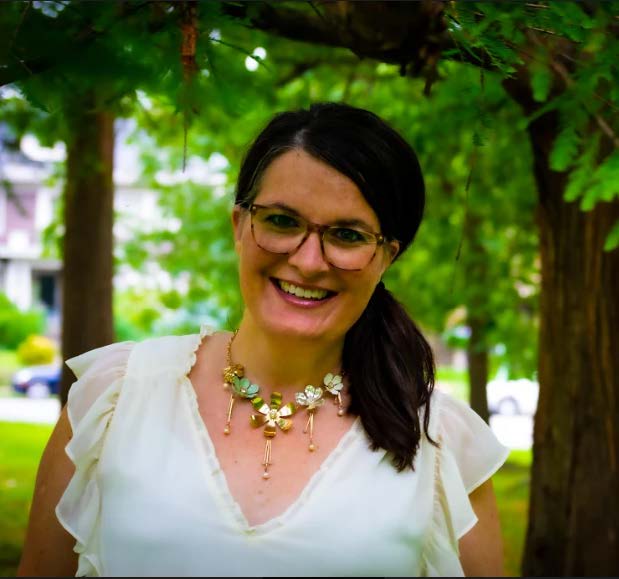 Krista Powers
Life Coach, Potere
A person of passion, presence, wonder, and awe – is a Social Worker by trade, with additional certifications in the Grief Recovery Method and Life Coaching. Krista's career has offered opportunities in care companionship, mission integration in long term care communities, fundraising for the Alzheimer's Association. She has been honored to speak at conferences and is also invested in community engagement. Through these experiences, Krista has developed as a professional who honors the human aspects of every situation. She has honed an ability to quickly assess each situation, connect and dive into an individual's vulnerable and difficult moments, identify growth opportunities for individuals and businesses, and has routinely found herself positioned in organizational change management roles as well as informal coaching. Krista has been a primary caregiver for a partner as well as an integral part of care teams for many aging individuals. She has experienced being consumed and lost while caregiving and has learned how to grow in a way that has rekindled her mind, heart, and spirit. Krista is energized to align her gifts and passion to empower individuals, specifically caregivers, to ensure they are not lost in the process of important and transformational moments of life.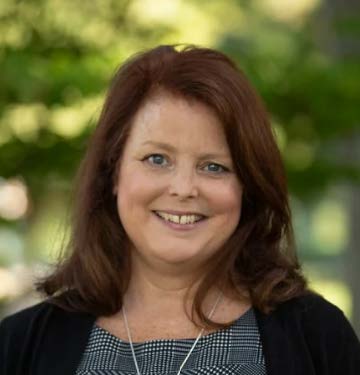 Molly Prues
President & Founder, VistaLynk
I am a gerontologist and have worked with older adults and their families for over 25 years. On a personal note, I journeyed alongside my mother for 12 years, as a caregiver and daughter. I founded VistaLynk to promote awareness and develop solutions to reframe our vision of aging and caregiving. At VistaLynk, I produce programs that support older adults and caregivers in the development of psychosocial skills that enable them to tap into their resilience, purpose and self-awareness for a more meaningful experience. I provide trainings for professionals from various fields to better understand and address the unique needs of older adults and how to care for them. I also deliver workshops and seminars in the community to educate individuals and family caregivers on how to access supportive services for themselves and their loved ones. In 2017, I worked on a task force formed by the City of Cincinnati to help Cincinnati become an AARP Livable Community. I developed a 70-page plan to educate local officials and community leaders on the benefits of becoming an AARP Livable Community, as well provided a detailed analysis of the City's resources and community assets available to support the initiative.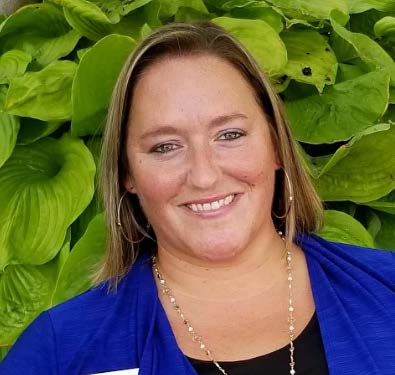 Kate Race
Regional Director, Assisting Homes Home Care
Kentucky born and bred with 20 years' experience in care for seniors and their families. My grandfathers are my inspiration – when I was 17, I moved in with one of my grandfathers to be his caregiver while also supporting my family in managing care for my other grandfather with dementia. I currently work as the Regional Director with Assisting Hands Home Care. This job affords me the opportunity to help seniors in a variety of home settings. Dementia care and education are my personal passion. I ran memory care unit at a local assisted living for nearly 13 years and I got so much joy out of part of my career. I love working with caregivers and family members to help facilitate the best possible care plans. I happily volunteer with the Alzheimer's Association and work collectively in my current role to help provide dementia education and support to the professional community . My mornings begin with a Crossfit workout and they end with my husband and two boys.
Linda Shaw
Community Liaison, Assisting Hands Home Care
My background is in social work. The past 20 years have been in a sales and marketing capacity in Hamilton County in skilled home health care, assisted living, independent living, memory care, skilled nursing and now private duty home care with Assisting Hands. My forte is in being able to connect people and create relationships. Personally, my mom had dementia back when I knew nothing so my personal mission is to assist families through the turbulence of understanding the disease and finding resources.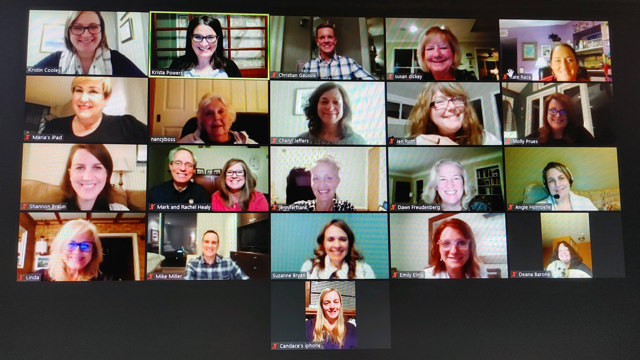 Learn more about the Giving Voice Collaborative