Wow! COVID pushed us from our usual April date and Spring certainly did not feel quite the same. We were not sure what to do when the July date seemed as though it might present a challenge as well. The pull between maintaining the excitement for this important cause and keeping everyone safe kept us all wondering how best to proceed. When we decided just a few weeks before event day to pivot to a TO-GO format we did not know what to expect.
I will tell you what we got:
Sponsors that stuck by us. Every. Single. One. That's right they all reconfirmed their commitment to this cause and to our event and without missing a beat stuck by our side.
Volunteers who were ready to wear a mask and make the day a success.
Sunshine (and humidity) for perfect picnic weather.
A venue that changed format, menu and execution on a dime and helped us pull it off flawlessly.
And most importantly of all, we had committed and passionate people like yourselves show up, donate, write messages of support and that is what this is ALL about.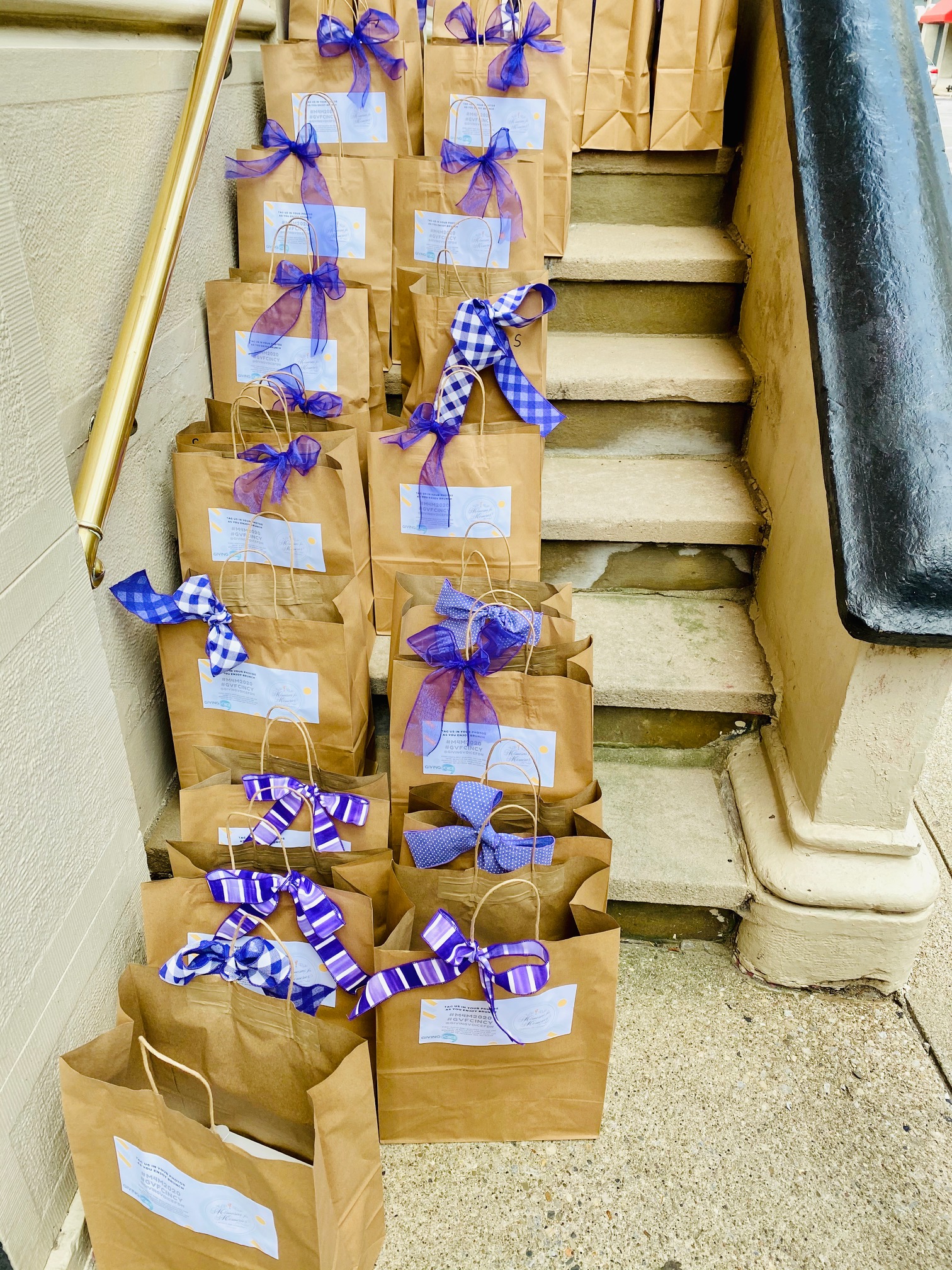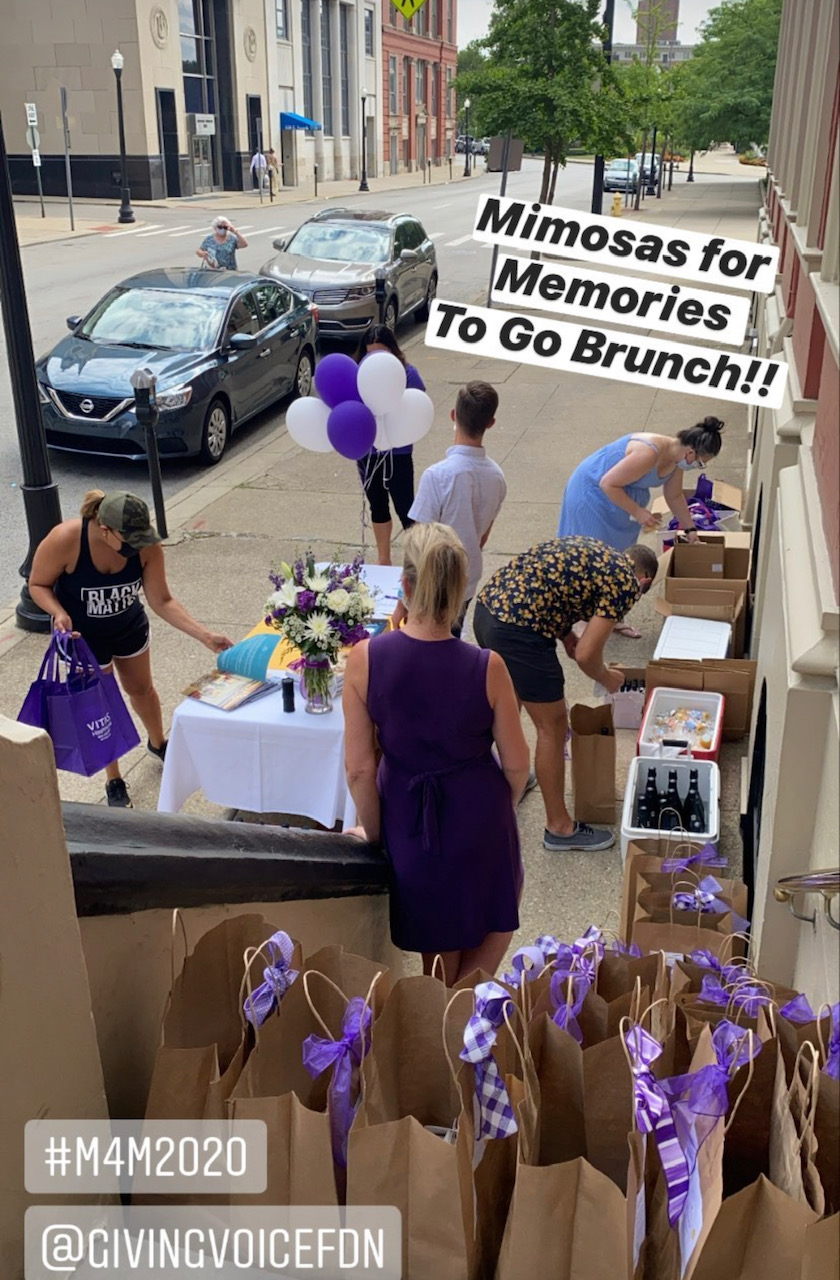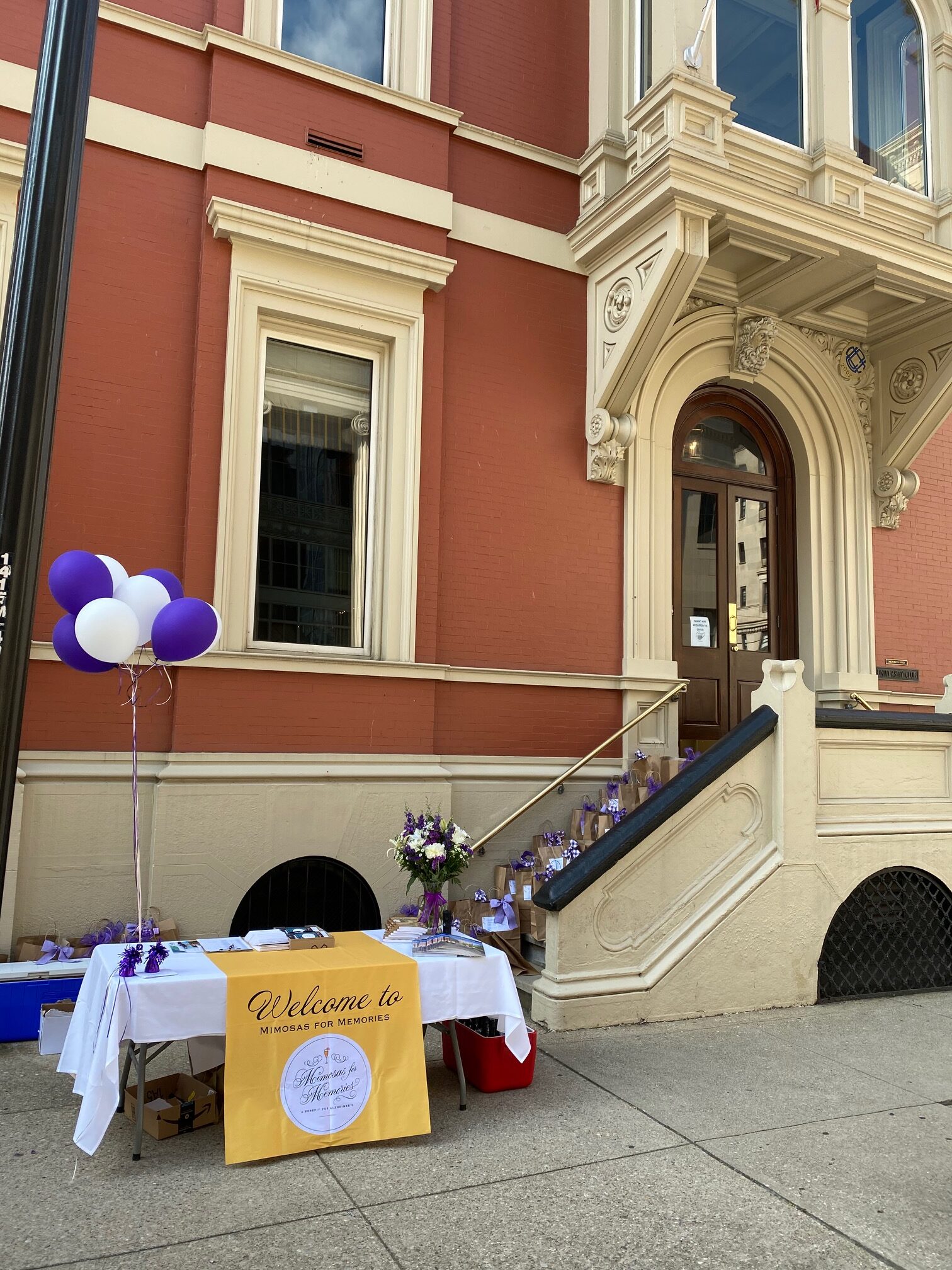 From the beginning, back in 2016 when we walked the rooms of the Greenwich House art gallery at our first event we all knew this was about more than fundraising, more than awareness, this was and still is about connecting and conversation. Our foundation is founded on that mission:
to inspire cross-generational conversations to improve the healthcare of older adults
. As each of you picked up your brunch to go we got a bit of connection, even if only half your face was showing, and it energized our mission knowing you all were out connected (socially distanced) and talking about things that matter and affect the important older people in your lives.
Beyond our wildest dreams we managed to raise just over $20,000 for The Giving Voice Foundation and Alzheimer's in Cincinnati this year. From what seemed like could have been a total loss came an amazing success and reminder that the Cincinnati community does not let anything stand in our way. Thank you all for what you do, for your support and for your commitment to this.
Thank you,
Christian